Create Your Home Oasis! Regardless of size. Simply, mindfully and intentionally. There is light on the other side of your boxes and piles. I promise and I know. I went from a stuffed 3100 s.f. home to 310 s.f. in 31 days. Let Go ~ Lighten Up!
In this proprietary Downsizing31 Course - I walk with you. Utilizing Teachable, Intro. Video to each course and transcripts, live confidential, private FaceBook Group for support and encouragement.
You decide what you really need, honestly use, and truly Love! The rest is empty clutter, re-home! Simply, Mindfully and Intentionally.
Your Instructor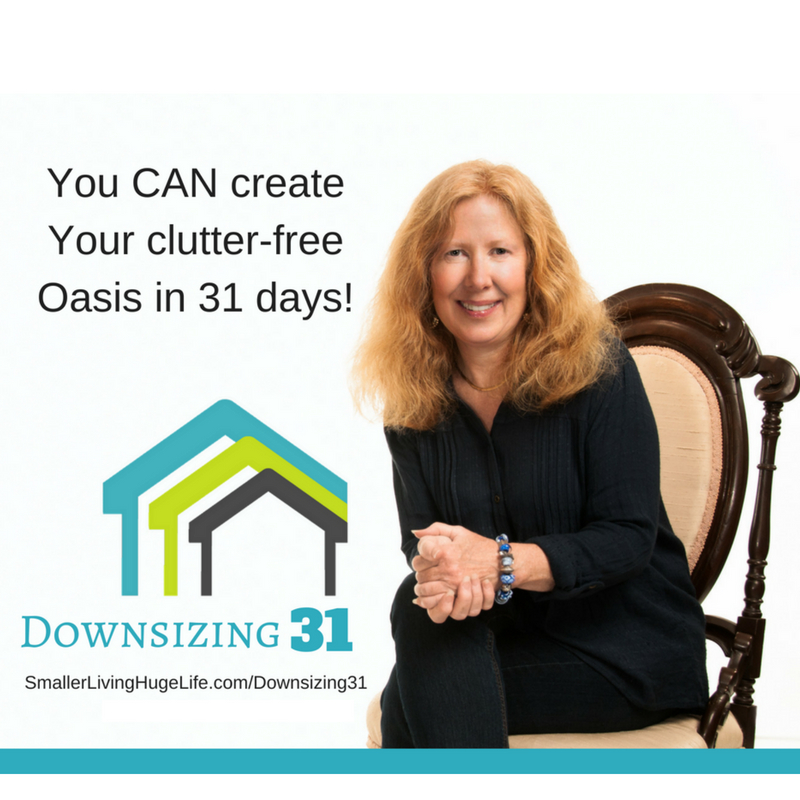 Brenda Mason founder/owner of SmallerLivingHugeLife.com (+having more with less-) and Downsizing31.com decluttered her life from a stuffed 3100 s.f. home to a 310 s.f. converted motorcoach in 31 days almost 5 years ago. Speaking around the nation, internationally on podcasts, a successful proprietary DIWY online course/membership, and best selling author, her heart is to serve the people who desire to rid their home of clutter, yet are stuck in the overwhelm of the declutter process to Create their Home Oasis. Don't wait for one day, let's get started now!